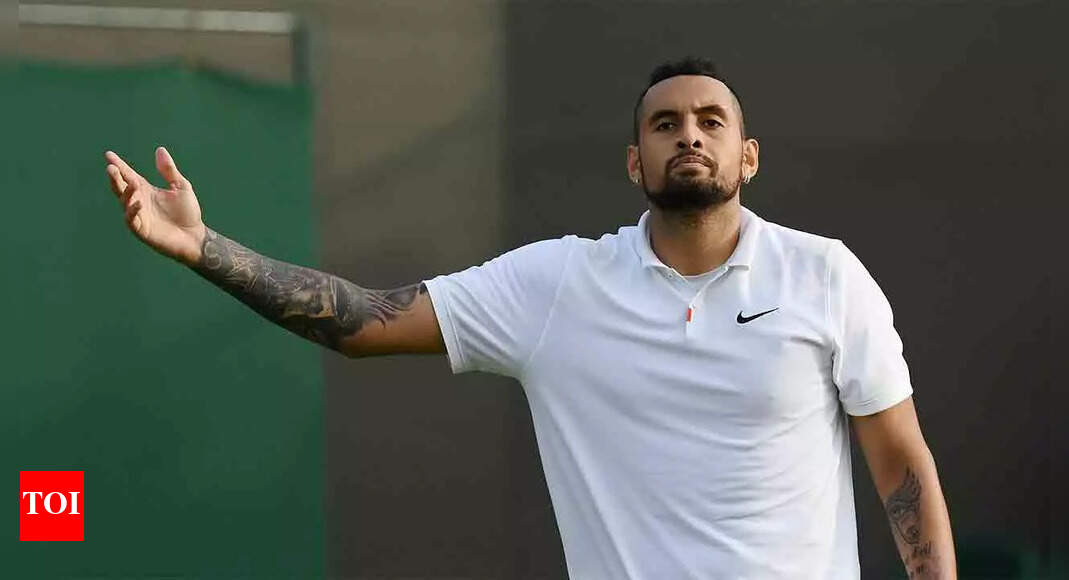 Wimbledon: Kyrgios disappointed with player ban | Tennis News
LONDON: Nick Kyrgios'speak is as great as his service. While comments like 'I've made the top 10 players pretty ordinary this year' make a lot of noise, the 27-year-old's sagacity kicks in chalk. The world number 40 has decided that WimbledonThe banning of Russian and Belarusian players has cast a shadow over the sport.
"(Daniil) Medvedev is the best we have in our sport right now. (Andrei) Rublev and (Karen) Khachanov are important young players for our sport to continue to grow," he said.
"Anytime we have cameras on and a lot of people tuning in, you want our best players exposed so the sport can grow."
"As a competitor and someone who wants to face them, I'm disappointed they're not here," Kyrgios said of world No.1 Medvedev and No.8 Rublev. "It's weird not seeing Medvedev here. We all know what he's capable of. They wanted to play. They just want to be part of it. I'm disappointed they're not here," he added .
The ATP and WTA Tours' decision to rob the championships of ranking points didn't quite hit where it should have, Kyrgios argued.
"As a child, when I watched Wimbledon, I didn't think about ranking points. I thought I was playing in the most prestigious tournament in the world.
That's all I'm here for," he said. "There are people who say, 'I'm not going to play Wimbledon because of the ranking points. I will be playing against a challenger that week. When I sit down with my kids in the future, I won't be proud to say I played a Challenger instead of Wimbledon."