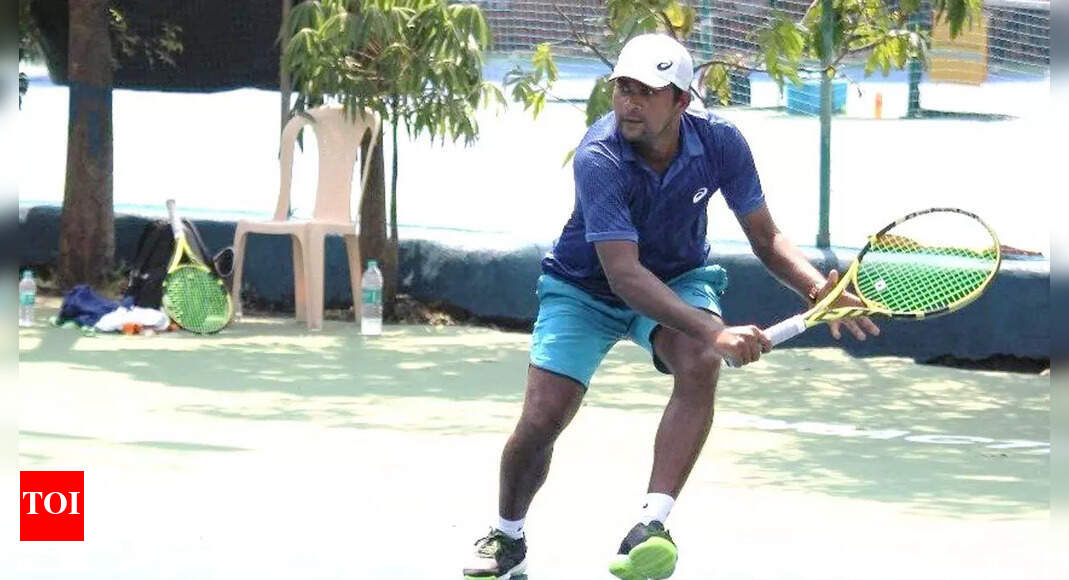 Unrated Sandeep Pawar to Meet Aditya Khanna for Title | Tennis News
MUMBAI: Unranked Sandeep Pawar continued his strong run, overtaking Ajai Selvaraj to compete in the Taste'L GSTA S200 ITF Mumbai 2021 men's 35+ singles final, in association with L&T Mutual Fund, at Practennis on Thursday .
In the title clash, Pawar will face seeded Aditya Khanna, who battled non-seeded Girish Mishra before winning 6-2, 6-2, a game much tighter than the scores. do not indicate.
DS Ramarao and Ajit Pendharkar won the men's doubles title in the 70+ category, beating CR Gangadharan / Sudhagani Ramkrishna 6-4, 6-3.
Pawar's superior physical form allowed him to take control of the game after losing a difficult first set 5-7. He crushed everything Selvaraj threw at him and ultimately heat and a shoulder problem got the better of Selvaraj, who conceded in the second set, leading 3-5.
The story of the other semi-final with Girish Mishra has been similar, on several occasions, with delicious volleys and winners down the line. However, Mishra faltered at crucial moments and again lost to Khanna's superior physical form.
Khanna will compete for two titles tomorrow, also entering the doubles final with partner Vipin Sirpaul, beating M Gajanan and Sandeep Pawar 6-2, 6-3.
Results: Men 35+ (SF): Aditya Khanna (1) vs. Girish Mishra 6-2, 6-2; Sandeep Pawar bt Ajai Selvaraj (5) 5-7, 5-3 (conceded).
Men 40+ (SF):
N Choudhary
(1) by Sunil Lalla (6);
Nitine Kirrtane
(5) (bt) Himanshu Bhatia (retired)
Men 50+ (SF): (Best of 4): Neelkanth Damre bt
String T
(1) 6-0, 6-2; Men 60+ (SF): Manek.M 1) by Ashok Ray 6-0, 6-1;
Men 70+ (SF): Kumar.G (1) bt CR Gangadharan (3) 6-3, 6-3; Tahir Ali (2) by Tatavarty. A 6-4, 6-2
Men 35+ in doubles (SF): Aditya Khanna / Vipin Sirpaul bt Mangela Gajanan / Sandeep Pawar 6-2, 6-3; Datta Rewant / Ajai Selvaraj v Rahul Kejriwal / Aditya Sanghvi 6-2, 6-4.
Men's Doubles 70+ (final) DS Ramarao / Ajit Pendharkar bt CR Gangadharan / Sudhagani Ramkrishna 6-4, 6-3.

Source link