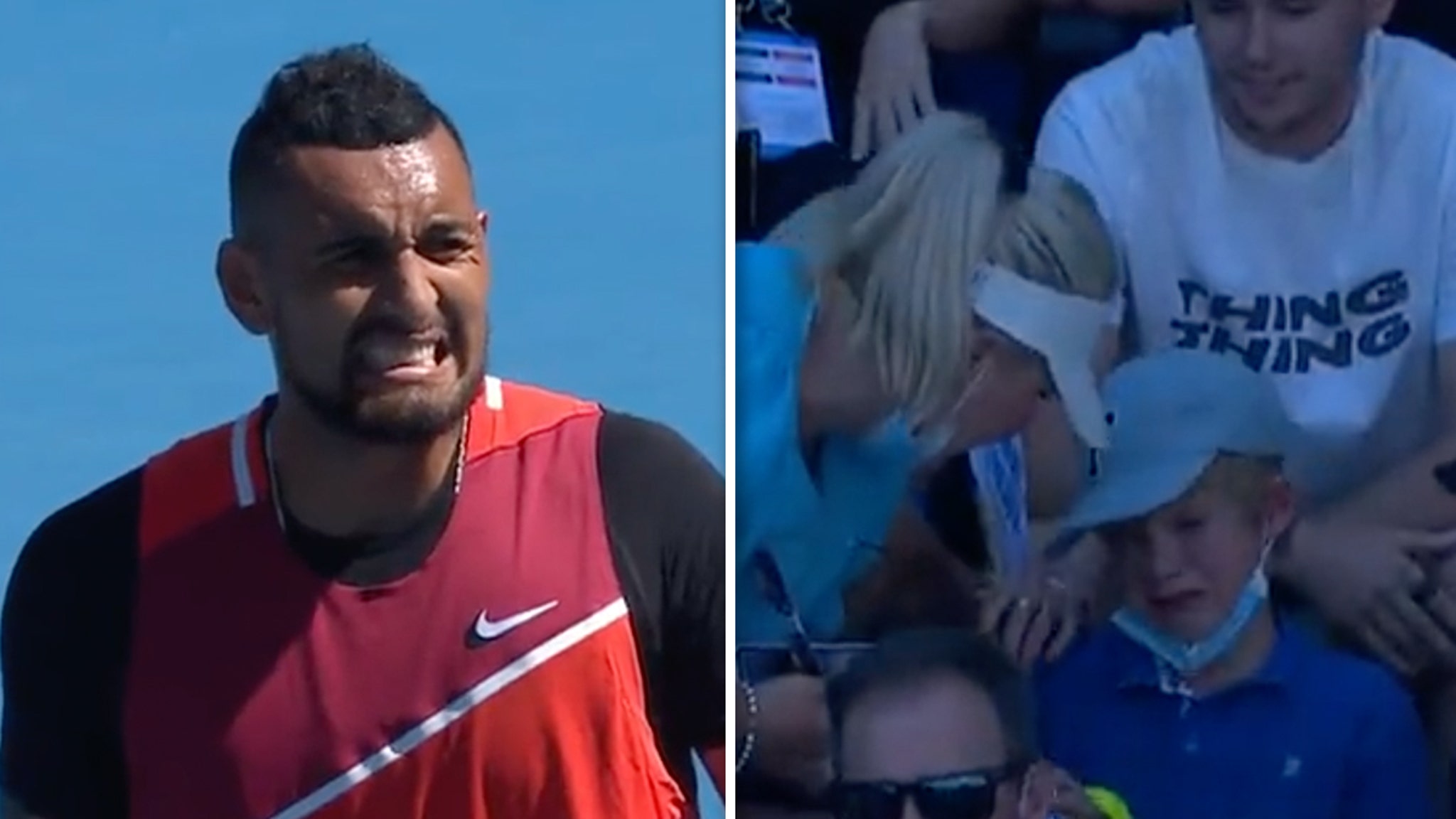 Tennis star Nick Kyrgios nails his child with a shot in frustration and apologizes with a racket
Scary moment at the Australian Open — tennis star Nick Kyrgios hit a loose ball out of frustration during a doubles match…and it ended up pinning a young fan in the crowd.
Luckily, the kid seemed to be fine after Kyrgios apologized with a gift racket.
The wild game ended Monday in Kyrgios' doubles event with his partner Thanasi Kokkinakis …when Kyrgios got angry for a missed serve.
You can see in the footage from The Open, Kyrgios kicked a ball into the ground, and it ended up ricocheting straight into the stands and straight into a kid's stomach.
The boy was so visibly hurt and upset… Kyrgios himself was shaken on the court.
Nick, however, pulled himself together and immediately grabbed one of his spare racquets to make up for the big mistake. And, it looked like the child would be fine after the gift.
"I saw him walking towards the kid and I thought, 'Oh no, I'm at fault,' Kyrgios said of the scene to Channel Nine after the game. "I was glad that he's fine and I gave him the racquet."
It's not the first time Kyrgios has made headlines at this month's tournament – just last week the 26-year-old took a sip of a fan's beer after defeating his opponent.
Fans in attendance loved it…but the gesture didn't come without controversy, as some wondered if the event organizers would go after the Aussie harshly…given the COVID drama who fell with Novak Djokovic in preparation for the tournament.
But, Nick has yet to face any discipline for the not-so-safe action.
As for Monday's doubles match… Kyrgios and Kokkinakis then beat their opponents to advance to the next round.