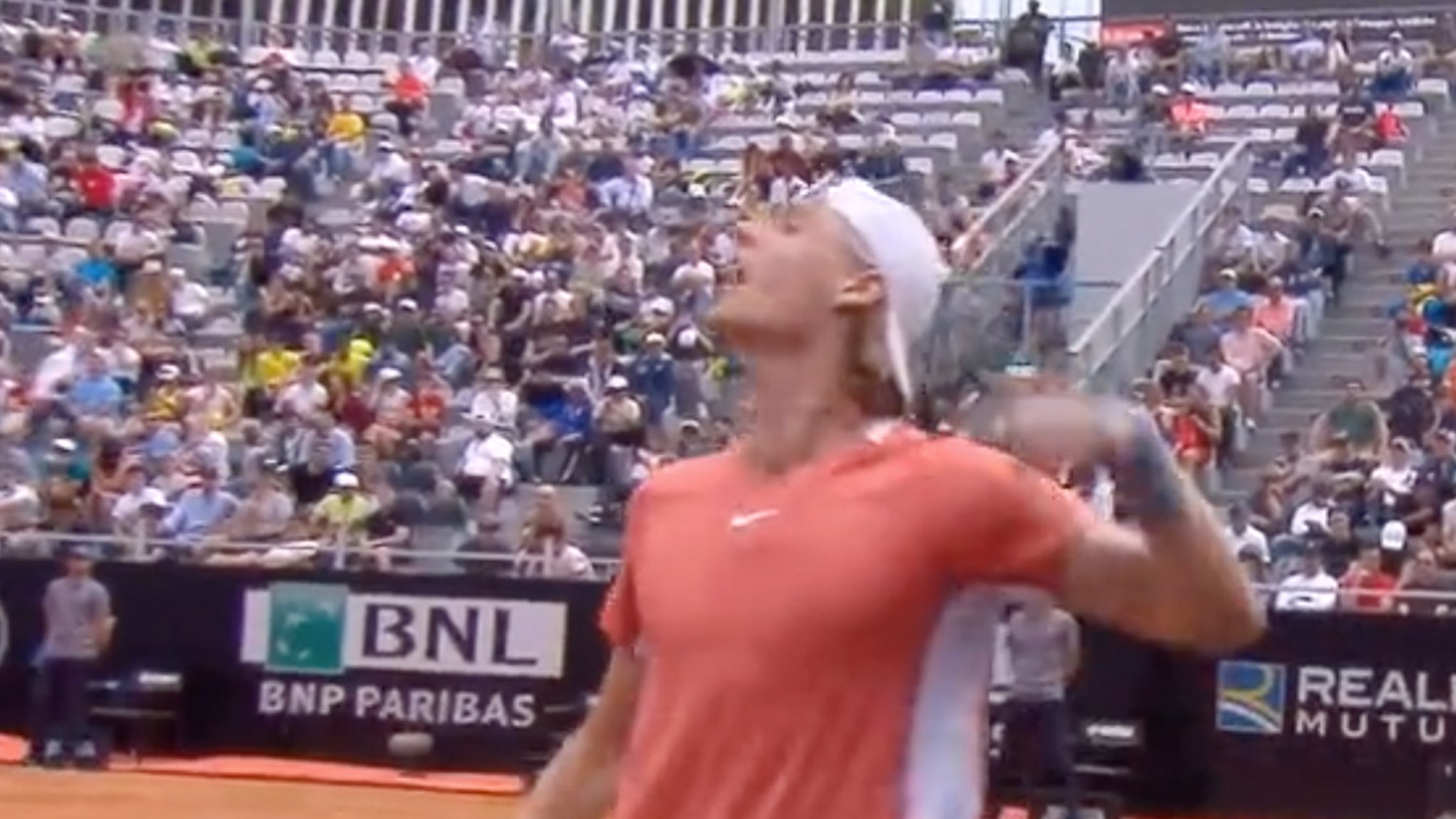 Tennis star Denis Shapovalov tells fans to 'shut the shit up' in wild outburst
[ad_1]
Denis Shapovalov just scorched the earth at the Italian Open – the Canadian tennis star told fans in the stands to 'shut the fuck up' in a fit of rage… and the moment was captured on video.
The incident happened during Shapovalov's match against Lorenzo Sonego in the round of 64 of the tournament… when Denis argued with the referee on the sidelines.
Denis was distraught over a points penalty he received after crossing the net to show the referee a mark on the pitch…and when he approached the guy on the touchline, the fans at the Grand Stand Arena let him hear it with a loud chorus of boos.
In the short clip, Shapovalov turns to the crowd and yells, "Shut the fuck up," before returning to plead his case in front of the supervisor.
The 23-year-old later apologized for his outburst… saying he understood the referee was just doing his job.
Shapovalov was able to calm down and win his match against Sonego… and will now face Nikoloz Basilashvili.

[ad_2]
Source link