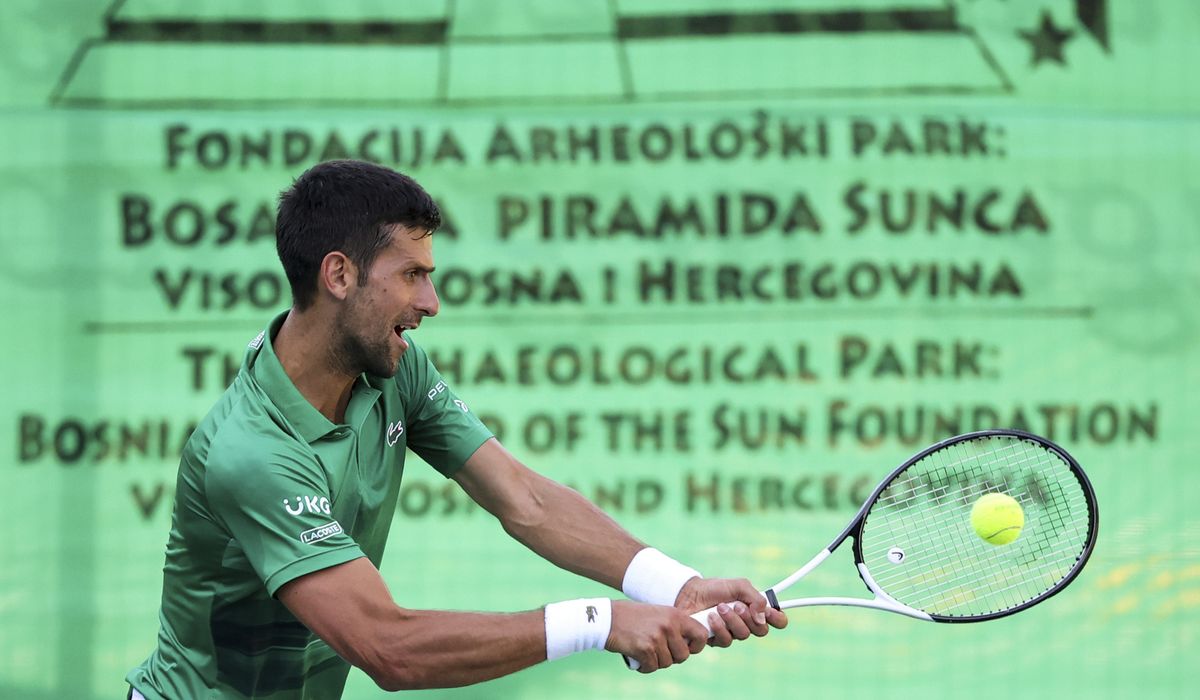 Ted Cruz: Let Novak Djokovic play; GOP lawmakers champion tennis star's cause ahead of US Open
Senator Ted Cruz of Texas wants to see Serbian tennis star Novak Djokovic play at the US Open, calling a federal rule barring entry to unvaccinated non-citizens "absurd".
Mr Cruz, a Republican, issued his 'let Novak Djokovic play' request in an interview with The Daily Mail. He said the Biden administration was "pushing for a pandemic forever."
Mr. Djokovic recently won Wimbledon.
The United States Tennis Association said that while it has no specific requirements, it "will respect the U.S. government's position regarding in-country travel for unvaccinated non-U.S. citizens."
The US Open starts on August 29.
Critics of COVID-19 vaccine mandates say vaccination should be a personal decision given that vaccinated people can still contract and spread the virus, which means the shots are primarily a defense against serious illness.
Senator Marsha Blackburn, Republican of Tennessee, told the Daily Mail: "It is absurd that Novak Djokovic is not allowed to enter the United States. No one should ever be punished directly or indirectly for not being vaccinated. »