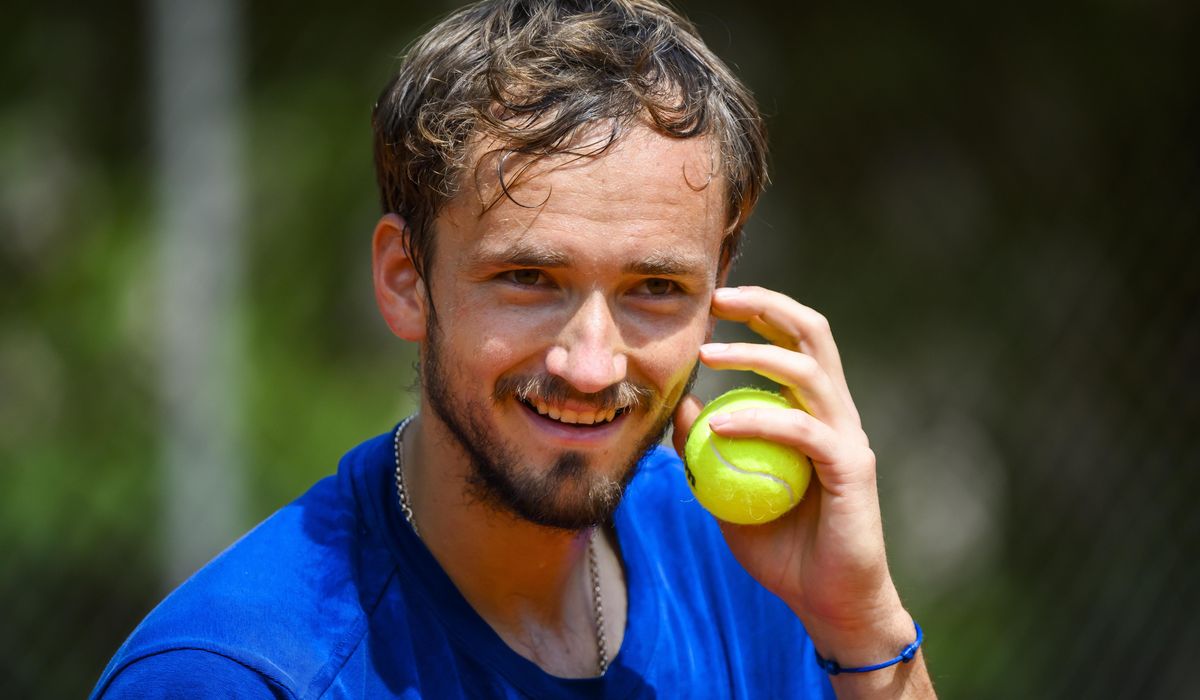 Russian tennis star Daniil Medvedev calls the war in Ukraine 'very upsetting'
Russian tennis star Daniil Medvedev, world number 2, spoke out against the war in Ukraine on Sunday, calling it "very upsetting".
Medvedev, who is banned from playing Wimbledon with other Russians, made the comment when speaking with reporters at the Geneva Open on Sunday.
"I had some time to follow what is happening. Yes, it is very upsetting," Medvedev said.
The former world No. 1 player has been out for five weeks recovering from hernia surgery.
As one of the best Russian athletes in the world, many have looked to Medvedev to publicly condemn his country's invasion of Ukraine as well as President Vladimir Putin. In February, Medvedev said he wanted "worldwide peace but did not comment specifically on war.
While many sports have banned Russian and Belarusian teams and athletes from competing in international events, the ATP and WTA tours have allowed these players to compete, but not under their country's flag. But Wimbledon announced three weeks ago that Russian players would instead be banned from competition.
Medvedev hopes the ban will be lifted before the tournament starts on June 27. He reached the knockout stages at Wimbledon last year.
"If I can play, I will be happy to play at Wimbledon. I love this tournament," he said.
This article is based in part on wire service reports.