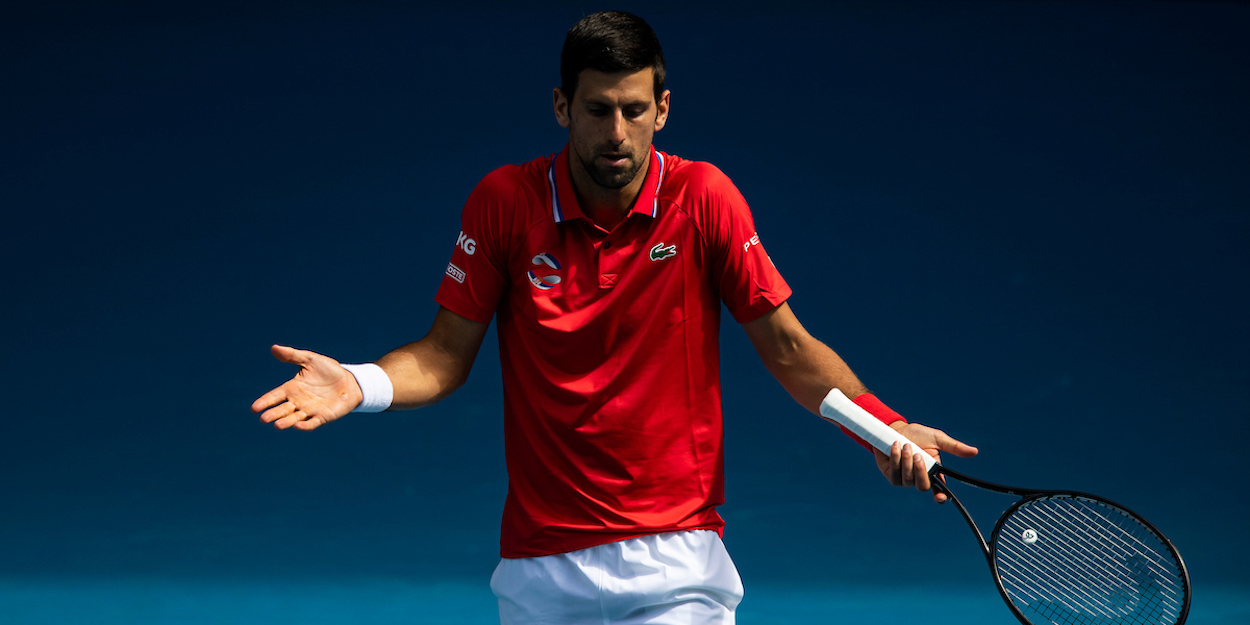 Novak Djokovic calls for changes to Olympic tennis schedule
Novak Djokovic calls for changes to Olympic tennis schedule
Novak Djokovic urged organizers to reconsider the Olympic tennis calendar due to hot and humid conditions in Tokyo.
The world number one clinched a 6-2 6-2 victory over Bolivian Hugo Dellien, although he called the game "brutal" and "real challenge" as temperatures soared north of 30 degrees Celsius.
After his victory, Djokovic's disapproval of the extreme weather conditions was palpable as he called on organizers to rethink their schedule.
"I'm still waiting to meet the player who enjoys this kind of weather," Djokovic said with a wry smile. "Playing in extreme heat and humidity of 90% or God knows how much is very difficult.
"Obviously it's the same for everyone and it's something that we experienced when we got to Tokyo, we expected the conditions to be very tough, but before we come here and do the experience, you don't really know how difficult it is.
"Today it wasn't very windy. I felt like there was trapped hot air being absorbed by the surface. It was tough, and probably harder in previous matches. I had at least half of the game in the shade to see the ball better and not feel dizzy on the pitch.
Although an ITF spokesperson reiterated that the health of the players is paramount and that an "extreme weather policy" is in place, the Serb wondered why the organization was reluctant to change the calendar.
"I don't really understand why the ITF doesn't want to move the games. It was the last game on center court and it ended before 5 pm, "said the Wimbledon champion.
"There is, hopefully, some sort of understanding from the ITF on what they saw. All athletes train and dream of going to an Olympics, then playing for half an hour and retiring, you don't want to have the Olympic experience that way. But we have to accept whatever the circumstances.