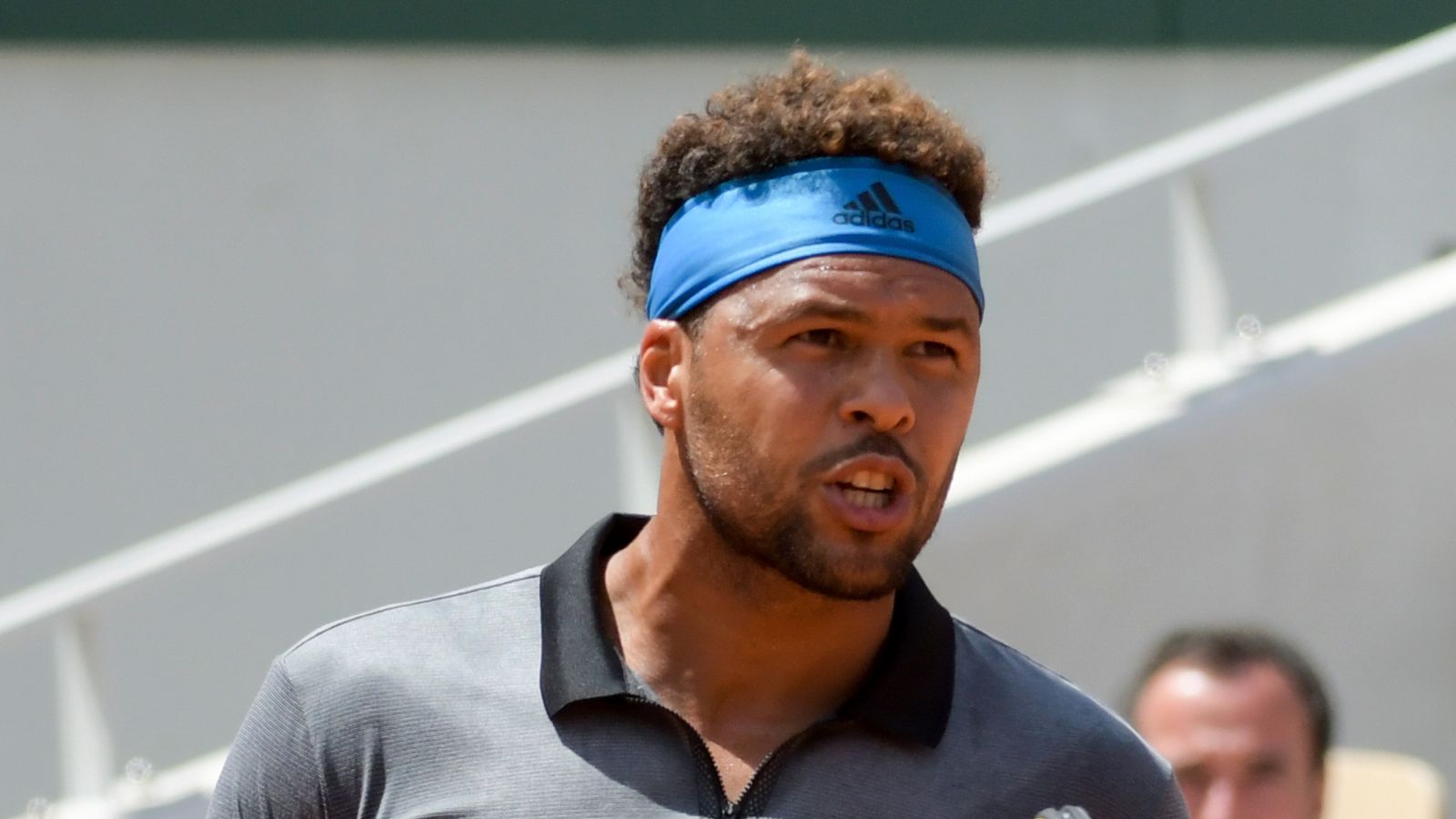 Jo-Wilfried Tsonga will retire from tennis after Roland-Garros | Tennis News
Tsonga's home Grand Slam at Roland Garros will be his last professional tournament; the competition takes place between May 22 and June 5; in recent years, the former world number 5 has struggled with injuries
Last update: 04/10/22 4:36 p.m.
Jo-Wilfried Tsonga has announced he will retire from professional tennis after Roland-Garros next month and admits to having "a lot of regrets" over his career.
Tsonga, 36, has struggled with injuries in recent years and picked up only his second victory since 2019 in February, after missing most of the 2020 season with a back injury and posting a 1-8 record. last year.
"My head says to me: 'But you can play all your life' and at the same time, your body reminds you that your abilities to surpass yourself are no longer there," Tsonga said in a video shared on his social networks.
Tsonga finished second at the Australian Open in 2008 and reached five more Grand Slam semi-finals.
He has won 18 ATP titles, including two Masters 1000 tournaments, since turning professional in 2004. The 36-year-old also won an Olympic silver medal in doubles at the London Games in 2012.
"Hopefully I'll stay fit before and be able to be who I've always been at this tournament," Tsonga added, referring to Roland Garros, which runs from May 22 to June 5.
"The goal is to be myself, to be Jo-Wilfried Tsonga the tennis player…
"I've always set myself high goals to try and get what I can. For me, this will be the chance to do it one last time."
Tsonga admits to having "a lot of regrets"
Speaking before the start of the Monte-Carlo Masters, the Frenchman admits to being "overwhelmed by emotions" and looking back on his career, he has a lot of regrets.
"As soon as I made the announcement, I turned everything off. I turned off my phone, stopped checking things and so on because I really didn't want to be overwhelmed with emotions already. I want to keep those emotions for now will be over," he said.
"I have a lot of regrets. If I think about what I regret in my career, I would say almost everything.
"Lately, for sure, I've been asking myself these questions about what I regret about what I've done. And the answer is always the same, 'if I had done this or if I had done that, I would have been world number one, I would have won 25 Grand Slams and I would have kept the number one spot for 858 weeks. But unfortunately, I wrote my own story."